And Dance
What would you do
What could I do
What should we do
I wish I knew you better, then we wouldn't have to talk
If only this was years from now we'd already done the work
It's far too far to stay, and much too close to go
Doing this together could be a chance to grow
If you would I know I could but
Should we take the chance?
I know you could and if I would -
We should get out and dance
Now is time for wondering - answers mean so much
Let us set the early things and enjoy each other's touch
Would you, could I, should we let this thing swirl us around
Touch the rudder lightly and see where our hopes are bound
If you would I know I could but
Should we take the chance?
I know you could and if I would -
We should get out and dance
Since neither of us know this thing - we've never been here before
Suggest a theme, we'll run with it, a couple days or more
Let's just try some fresh ideas, a few new ways to play
Let them lead us, take us free, to places far away
If you would I know I could but
Should we take the chance?
I know you could and if I would -
We should get out and dance
We can enact, react, adapt, these thoughts a bit by bit
If we make them up ourselves, you know they ought to fit
So would I, should you, could we let this thing swirl us around
Grasp the rudder firmly, and steer where hopes abound
If you would I know I could but
Should we take the chance?
I know you could and if I would -
We should get out and dance
9/26/21

Demo - 2021 10 02
This is what I was working from when I played, sang, and recorded the highly acclaimed first, outdoor demo: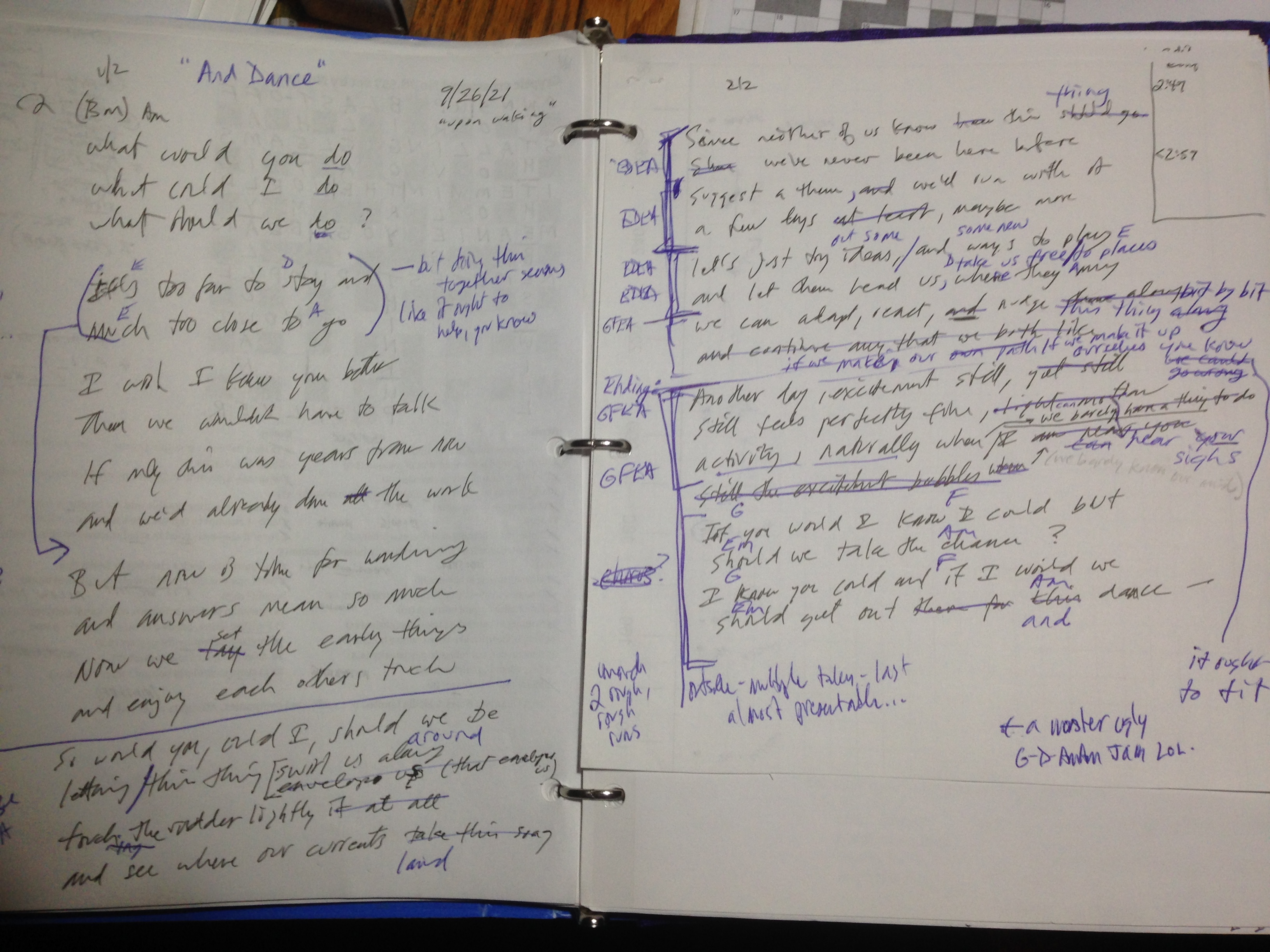 It was a complete mystery to me what those lyrics were about when I wrote them - and, I think, even when I assembled that first demo.
Now I pretend to know what they mean.
This is that demo recording, from September 26, shortly after I wrote it.

© Huw Powell
humanthoughts.org